Kick-off meeting PHIDIAS
The PHIDIAS kick-off meeting took place at the CINES premises in Montpellier (France) on 24th and 25th September 2019.
This meeting had several goals, among them:
sharing and setting-up the management structure and procedure of the project,
drafting an action plan for the first year of the project,
discussing scientific and technical challenges of the project, and
meeting each others in person.
40 people have participated to the Kick-Off Meeting. They were from Finland, Italy, Netherlands, Belgium and France. The 13  members organizations had the opportunity to present and explain their role in PHIDIAS for the next 3 years.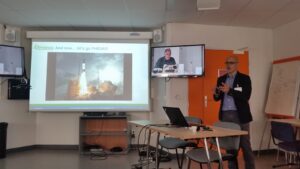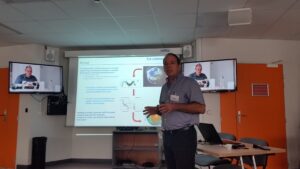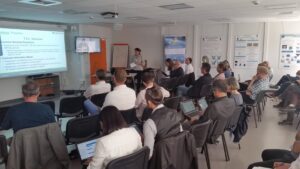 Each of the 7 workpackages were presented by the WP leader: WP1: Management & Overall Coordination; WP2: Computer and storage workflow management; WP3: Technical coordination and Development of the Common System that can handle the full «Earth System» perimeter; WP4: Data area test case 1 – Intelligent screening of large amount of satellite data for detection and identification of anomalous atmospheric composition events; WP5: Data area test case 2 – Big data earth observations: processing on-demand services for environmental monitoring: WP6: Data area test case 3 – Ocean; WP7: Dissemination, Impact and Sustainability path.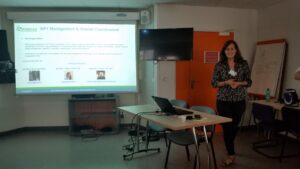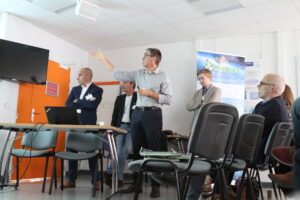 On the second day, the participants brainstormed in 2 separate groups in order to initiate the scientific and technical reflections and to start the working tracks: Group 1: inputs / outputs needs? – Group 2: HPC / HPDA / storage needs? During the afternoon, the workpackages collected and listed the next actions to be implemented in the weeks / months / and year to come.