Objectives
Through the joint action of PRACE and ETP4HPC, EXDCI-2 mobilized the European HPC stakeholders. The project built upon the achievements of EXDCI and aimed to support the European HPC ecosystem with two main goals: 
-    The development and advocacy of a competitive European HPC Exascale Strategy
-    The coordination of the stakeholder community in European HPC at the Exascale through joint community structuring
EXDCI-2 ended in December 2020.
Collaboration with PHIDIAS
EXDCI-2 has been very interested in the work conducted by PHIDIAS as one of the first demonstrator for new HPC services that goes into the development of the Transcontinuum Computing. Moreover, EXDCI-2 worked with BDVA on the cross-linkage between HPDA and HPC, a domain in which PHIDIAS is definitely an interesting case. Last but not least, the potential of PHIDIAS services to match with EOSC deployment gave very valuable insights for the rest of the European HPC ecosystem.
Expected Impact
PHIDIAS has (and will) helped to understand the bottlenecks and concrete barriers to overcome when implementing a brand-new concept of services based on the exploitation of satellite data and HPC. The solutions and questions that are tackled or addressed by the PHIDIAS consortium has nurtured EXDCI-2 in its work to think of the future steps of the EU HPC. In return, PHIDIAS could also count on EXDCI-2 to strengthen its network and benefit from other European experiences.
Results
For EXDCI-2 to gain knowledge on the field and build upon the PHIDIAS experience to enrich its activities - should it be in participation to build roadmaps or structuring the European HPC network.
For PHIDIAS, we expect to have integrated the project's experience into a broader European perspective and brought interesting insights from other European initiatives.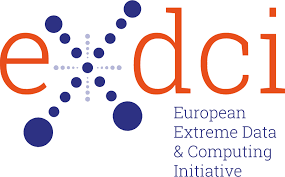 -

H2020-EU.1.2.2.

800957

CSA - Coordination and support action

Belgium

4 partners from 3 EU countries

€ 2 576 710,13